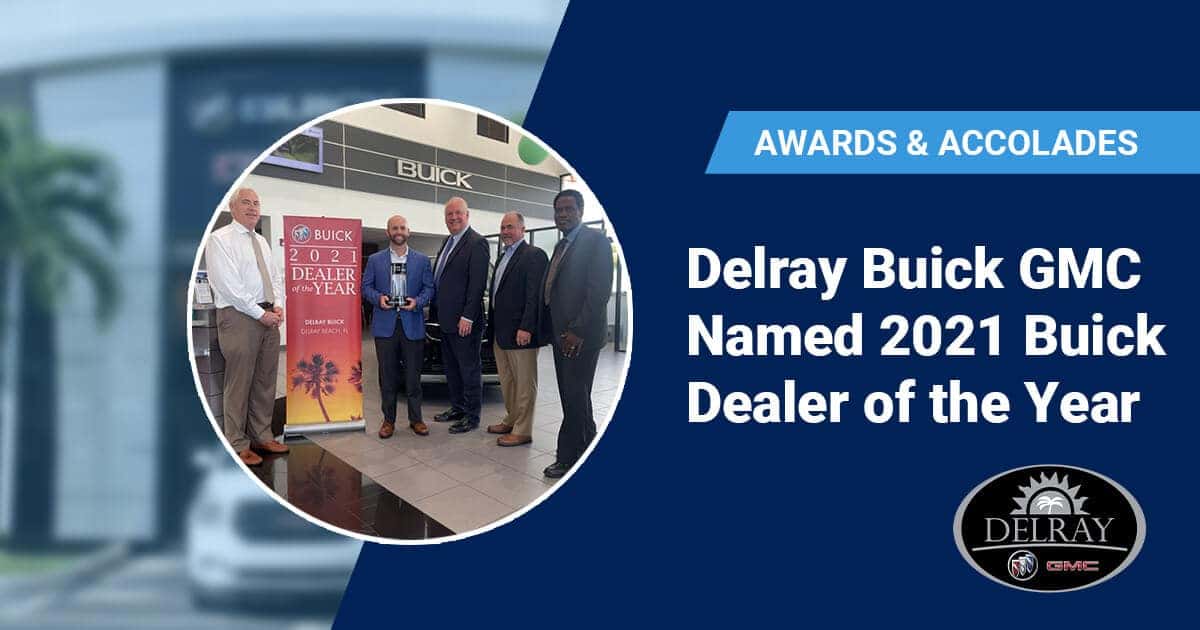 Congratulations to Delray Buick GMC, who was honored with the 2021 Buick Dealer of the Year award.
The Dealer of the Year award is given to exceptional dealerships who have done an outstanding job at earning customers and providing a quality experience.
Only 22 Buick dealers in the entire country received this prestigious honor.
Kevin Connolly, general manager at Delray Buick GMC, said the dealership is appreciative and humbled by this award.
"I am so proud of our team and their commitment to focusing on what matters most: our customers and their experience," Connolly said. "We are grateful to be a part of the Garber organization and reflect our company values each and every day. Our values – and the support of our fellow stores across the organization – gives us a solid foundation and allows our team to see this type of success."
Gung ho, Delray team!