IIHS' Newest Safety Test is a Cinch For the 2018 GMC Acadia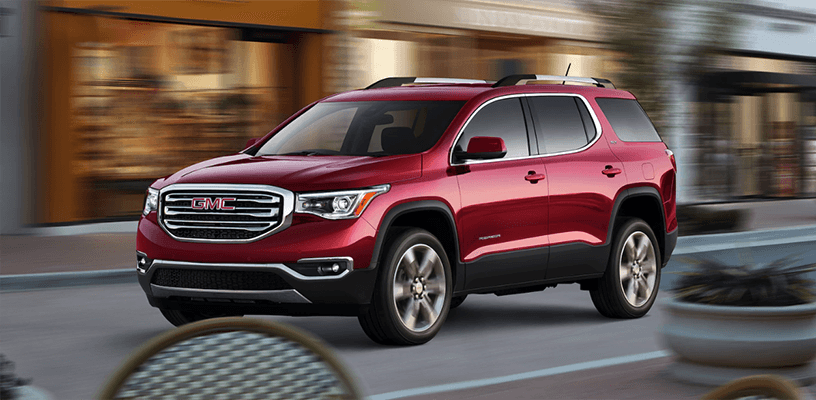 The IIHS is known for being an innovator in the world of automotive safety. It constantly seeks new flaws in vehicle safety and points them out to manufacturers so they can update their vehicles. Vehicles that hit all its key safety points get the desirable Top Safety Pick designation. In 2018, the IIHS added a new wrinkle to its testing process: the passenger-side small-overlap crash test. The IIHS tested eight 2018 and 2019 SUVs in this new area, and the 2018 GMC Acadia was one of just three midsize SUVs to earn a "Good" rating in this new test.
The purpose of this test is to simulate the front, passenger-side corner of your vehicle striking an object or another vehicle. These types of accidents are particularly dangerous because there is very little structure in that area to keep you safe. Previously, the IIHS focused on the driver's side, and now that most automakers have mastered this test, it is time to switch sides.
After slamming a vehicle against the wall, the IIHS researchers study how much the vehicle's body intrudes the cabin and what injuries the occupants could have had. The 2018 Acadia knocked this test out of the park with only 2 inches of cabin intrusion from the accident, which earned it a It a"Good" rating in structure. Considering the worst performing vehicle in this test had 15 inches of intrusion, it is clear the Acadia is a  standout.
After IIHS researchers examined the dummies, they determined the Acadia's structural integrity and safety features kept occupant injuries to a minimum, resulting in "Good" ratings in all four passenger-injury measures. The only area where the Acadia fell a touch short was passenger restraints and kinematics, but it still received an "Acceptable" rating.
This "Good" rating continues the 2018 Acadia's trend of "Good" crash-safety ratings. In addition to these ratings, the Acadia also received a "Superior" rating in the front-crash prevention test with the optional Forward Automatic Braking, which is part of the Technology Package.
Keep everyone safe inside the 2018 GMC Acadia. Stop by Delray Buick GMC to test drive the 2018 Acadia. You can also check out our online inventory to see if we have the colors and options you need.
Join the Conversation
Comments
comments