Top 5 Reasons to Love the 2017 Buick Envision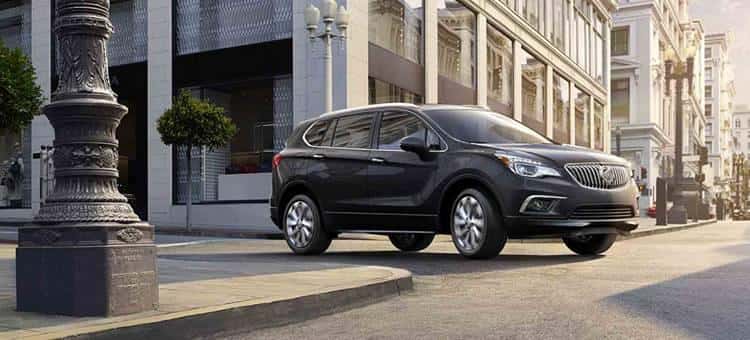 There are plenty of innovative details to love about the 2017 Buick Envision. As Buick's latest SUV added to the lineup, it has some of the most cutting-edge technology available to match the iconic brand style and convenience. Take a look at five of our favorite reasons to love the 2017 Buick Envision and comment your favorite reason below. Or start browsing our current selection online to pick out your new Envision.
1. Excellent Gas Mileage for a Luxury SUV
With a 2.5-liter naturally aspirated four-cylinder base engine for the Buick Envision, you get plenty of pep without the extra burden at the pump. When equipped with front-wheel drive, you'll earn an estimated 29 miles per gallon on the highway and 22 in the city which is near the top of its class. You can also opt for a 2.0-liter turbocharged engine with an available all-wheel-drive capability which earns an also impressive 26 mpg on the highway and 22 in the city.
2. Hands-Free Power Liftgate
When you're packing the car for your weekend camping trip or just bringing home the groceries, you don't want to have to set everything down to open the rear hatch. That's why Buick gave the 2017 Envision a power lift gate that's hands-free with sensors under the bumper that you just need to wave your foot under to tell the car to pop open the trunk for you. This is ideal for parents of growing families who need an extra hand.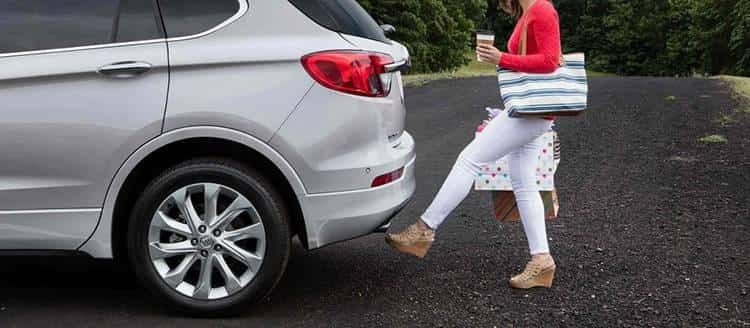 3. Comprehensive Safety Features
In the Envision, you'll feel surrounded with safety thanks to five cameras, ten ultrasonic sensors, and three radars that help you stay aware of what's around you at all times. Collectively, they let you know when something is in your blind spot, help you stay in your lane if you start to drift, and can even stop the car if there is a pedestrian behind you. The driver's seat will also rumble gently to alert you of these approaching hazards so you can stay informed without taking your eyes off the road.
4. This Car Can Park Itself
Yep, you read that right. The 2017 Buick Envision can both parallel and perpendicular park itself when you tell it to do so. Just press the Automatic Park Assist button on the steering wheel and then follow the instructions on the display. You take your hands completely off the wheel and let the car do the hard part so you can have the perfect park every time.
5. Puts the World on Mute
With Buick's advanced QuietTuning technology, you can keep road noise where it belongs: outside. The active noise cancellation technology and comprehensive sound absorption materials throughout the entire vehicle provide you a calm and relaxing ride that's easy to have a conversation in or for the passenger to take a nap. You can now feel like you're in your own bubble in the 2017 Envision.
Check out our online inventory of 2017 Buick Envision vehicles now to get started shopping for your new car. Then stop by our dealership for a test drive!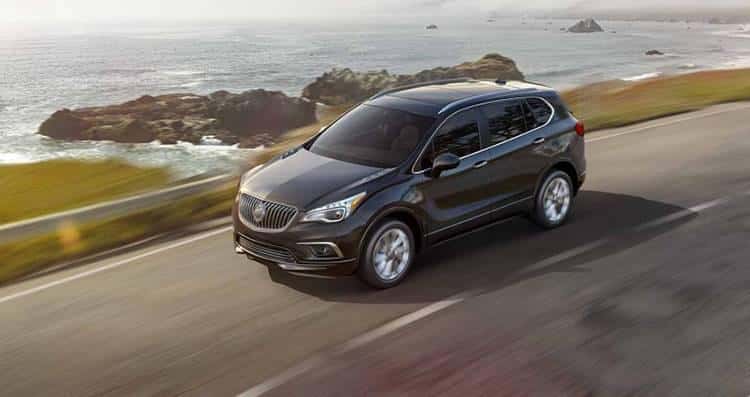 Images courtesy of Buick Media
Join the Conversation
Comments
comments