What's the Right Regal For You?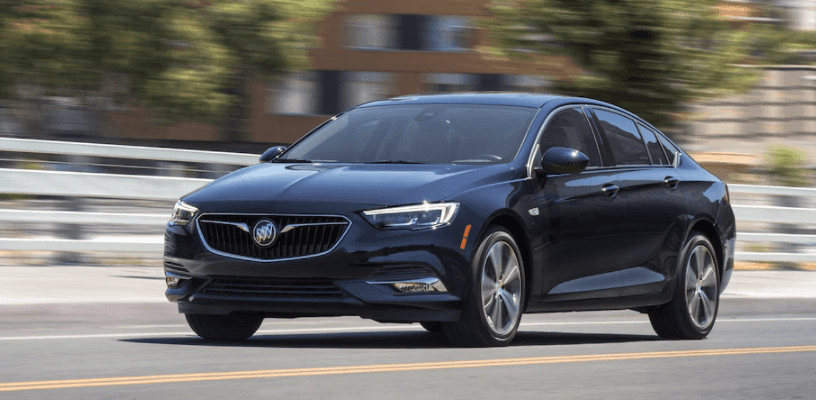 With the 2018 model year, the Buick Regal split into three amazing body styles that offer distinct personality and powertrain options. You can conscientiously commute in a plush Regal Sportback. Take the curves with a little more gusto in the quick Regal GS. Or adventure a little farther in the rugged Regal TourX. Regardless of which model you choose, you're going to get the Buick-level standard of comfort and luxury, so you're sure to be delighted with any option. Check out the differences between these exciting Regal models and then browse our inventory to start shopping for yours today!
Regal Sportback  – Stylish Innovator
The coupe-like Regal Sportback is full of innovative surprises. From the expansive hatchback trunk opening to the turbocharged, performance-oriented engine you'll get more than what you expect. This cutting-edge commuter car is powered by a 2.0-liter turbo engine with Stop/Start Tech to help you save more at the pump. Plus the interior is packed with useful tech like the built-in Wi-Fi Hotspot, wireless charging, as well as turn-by-turn navigation.
Regal GS – Top Thrill Dragster
When racing-inspired designs are blended with classic Buick traditions, you get the sporty Regal GS. Dedicated to providing a smooth driving experience, the interior is a driver-centric cabin that's covered in premium materials. Under the hood, you'll discover a 310 horsepower turbocharged V6 engine that's paired with a 9-speed automatic transmission that's electronically controlled for quick and seamless shifts. All the better to enjoy those turns with.
Regal TourX – Outdoorsy Operator
Get ready for adventure in a Regal like you've never imagined. The TourX is ruggedly styled to redefine what capability can look like. Unlike the station wagons of days gone by, this new wagon body style offers you unbeatable cargo room matched with an athletic powertrain. It's a 2.0-liter turbo engine with Stop/Start Tech coupled with intelligent All-Wheel Drive to give you greater grip on all kinds of terrain and weather conditions. Plus with the five-link rear suspension, the TourX brings spirited performance and precise control to every road trip.
With so many great options there's sure to be a Buick Regal model for everyone. If you need more info to choose between these exciting options, stop by for a test drive and we'll make sure you get all of your questions answered. Shop with us today and then drive home in a deal you love! Be the first one in your neighborhood to have one of these exciting new Regal models.
Images courtesy of Buick Media
Join the Conversation
Comments
comments